Mandolin Orange @ Truro Vineyards 8.14.15
Official Vinegrass Festival 2015 Lineup
There are indie.rock.folk bands out there, but none embody the essence of Indie as much as NEMES does. We met the boys of Nemes a couple years back and have watched them take there purple shaggin wagon of a tour bus from Toronto to Kentucky to SXSW and everywhere in between you could possibly bring such a vessel. 
Boston based NEMES, is the Bruce Jenner of the Olympics before he stopped being Bruce Jenner of the Olympics. A master of ballads, anthemic operas of long walks home, and an infectious harmony that is the 5th Dimension of one of our favorite bands. 
Not much else needs to be said. You know what a Vinegrass show is all about, and if you don't you should probably found out on 5.28.15.
Songstress and victualler of the vessel, Molly Parmenter opens at 7:30pm
Tickets Are $10 (NO FEES)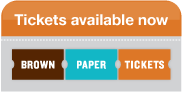 Thank You all for helping VINEGRASS raise over $2000 at our 5% Whole Foods Day
Contributions enable us to provide scholarships, grants, and instruments to promote Roots music on Cape Cod.
Jeffrey Focault at O'Shea's April 30
Jeffrey Foucault has released four collections of original songs under his own name, and two full-band collaborations with contemporary poet Lisa Olstein under the moniker Cold Satellite. His songs, "Beat-up troubadour folk, whittled to dolorous perfection" (Uncut), mine the darker seams of American music to distill a terse amalgam of blues, country, rock 'n' roll, and folk.
In 2015 Jeffrey Foucault will release Salt As Wolves, his fifth collection of original songs. Featuring Foucault's longtime rhythm section Billy Conway (Morphine) on drums and Jeremy Moses Curtis (Booker T) on bass, and reuniting him with legendary electric guitar player Bo Ramsey (Lucinda Williams, Greg Brown), Salt As Wolves offers twelve tracks that exist out of time, like a field recording of a place that never existed: a lean, bold blues record that deftly weaves together disparate strands of sound and experience, raw love and desperate wisdom.
I take the small roads when I can. I hit the small rooms with a couple old guitars and a 5- watt Skylark amp. Mostly it's just me and my friend Billy Conway, the best drummer I ever heard. I own a Smith Corona typewriter and a Western Bell rotary phone, and I use both. I wore a pearl snap cowboy shirt in my Kindergarten school picture. Irony isn't my thing. I write songs about love, memory, God, desire, wilderness and loss.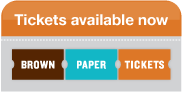 Mark Erelli at O'Shea's March 26
---
---
---
Vinegrass Corporation 
Post Office Box 23
Yarmouth Port, MA 02675